Transliteration is a way to type phonetic english to spell out sounds of words in a foreign language, and have the english characters translated into the correct characters from another language.
Google has great transliteration support in gmail and it's really easy to turn on.
under Mail Settings, in General the top grouping is Language. Select the Show All language options option, which will reveal the transliteration settings

After doing that you will have a checkbox to enable transliteration

Now when composing new messages in rich-text format, there is an icon to turn on transliteration.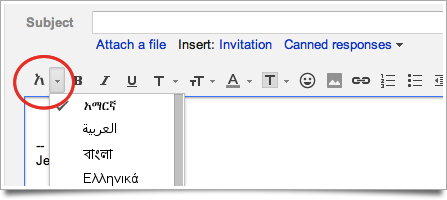 You will need to have fonts installed that show amharic characters. This Wikipedia Article) gives advise for installing Ethiopic fonts. I use Abyssinica SIL.